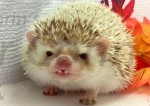 Introduction Most hedgehogs do not bite. But, any animal with teeth has the potential to bite, so hedgehog owners must understand the possibility of getting bitten is always present. Hedgehogs aren't like dogs, whose bites are...
Handling Frequency Pet hedgehogs do best if handled every day, even if it is for just a short amount of time. We recommend handling your hedgehog for at least half an hour a day.  The easiest way to accomplish this task is 15 minutes...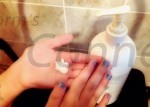 Scent & Taste Hedgehogs are very scent oriented and use their sense of smell to search out food. Sometimes you might smell good enough to eat!  If you smell good, and taste good through licking… watch out! Sometimes hedgehogs...