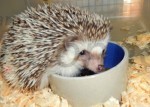 Food Many hedgehogs have developed fatal liver problems due to diet of too much fat. For many years, cat food has been the default food for domestic hedgehogs but many cat foods are too high in fat and low in protein to be healthy...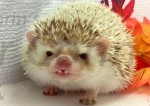 Introduction Most hedgehogs do not bite. But, any animal with teeth has the potential to bite, so hedgehog owners must understand the possibility of getting bitten is always present. Hedgehogs aren't like dogs, whose bites are...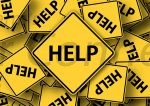 Answers to most of our frequently asked questions can be found on our website under the tab"Hedgehog Info." Our most popular link is our Available Animals page. Please feel free to explore our website – there is a lot of useful...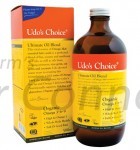 Any time your hedgehog is not eating it is cause for concern. Be sure to read our Help! Hedgie is Not Eating article to try and determine the cause of your hedgehog to stop eating. Soft Food Diets Hedgehogs that have dental problems...
Food Ingredient Description & Effect Chicken Good for sensitive stomachs Contains only muscle meat Chicken Meal Clean meat from the animal that has been cooked, dried, and ground Most of the moisture is removed By-Product...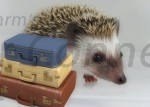 When to Feed Your Hedgehog Hedgehogs are typically crepuscular (awake during dusk and dawn) to nocturnal animals. Wild hedgehogs typically spend most of their awake-time hunting for food. We feed our animals in the morning because...
Variation Between Animals Hedgehogs will eat different amounts depending on their stage in growth, metabolism, and activity level. The quality and type of food also plays a role in how much a hedgehog needs to eat to meet its...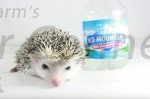 In the Wild Hedgehogs are insectivores and like many other insectivores they can eat one third to one hundred percent of their body weight in insects and food every night. Hedgehogs eat the whole insect including the hard...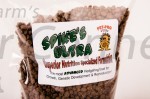 About Pet-Pro Products Pet-Pro Products is a small company committed to the development of specialized animal food and animal health products. Individual formulas are developed for specific animals and are created to provide the...